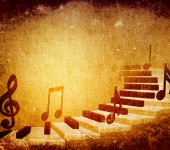 January 19: This Day In Music History
1967 – The Monkees Hit No. 1 On UK Charts "I'm a Believer."
Although this was the groups only Uk No. 1 hit, it's one of the few single that sold over 10 million copies across the world. This single was created by Neil Diamond and also included more than 1,000,00 advance orders!
1971 – The Beatles White Album Was Played In Court
Charles Manson's followers were responsible for the murder of Sharon Tate and four others. During trial they played the Beatles album so they could prove whether or not it had influenced Charles Manson's followers to commit this crime.
1980 – Pink Floyd's album "The Wall," Becomes a Chart Topper
On January 19th 1980 "The Wall," started its 15 week chart topping record. In addition this album sold more than 23 million copies and is known as one of the most profitable albums in the U.S.
1993 – Fleetwood Mac Performs At Inauguration
During Bill Clinton's inauguration Fleetwood Mac performs and their hit song "Don't Stop," became the campaigns theme song.
2008 – John Stewart Dies From Massive Stroke
At the age of 68 former singer and songwriter dies after having a massive stroke in San Diego, California. John Stewart recorded over 45 solo albums as well as wrote The Monkees hit song "Daydream Believer." He was also part of the Kingston Trio many years ago.