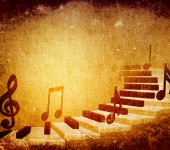 January 4: This Day In Music History
1968 – Jimi Hendrix Locked Up IN Swedish Prison
After going wild and destroying his entire room at the Goteberg Hotel in Stockholm the police were called and he was arrested. He was jailed for one day on drinking charges.
1998 – Sonny Bono Dies In Skiing Accident
At age 62 Sonny was killed during a ski accident in a ski resort close to Lake Tahoe. Sonny was famous for being part of the dynamic Sonny and Cher duo, scoring any top charts and hitting UK and U.S. No. 1 single "I Got You Babe."
2003 – Green Day Singer Billie Joe Arrested
After being pulled over for suspicion of drunk driving in California, lead singer Billie Joe Armstrong fails the breathalyzer test. After failing the test he's taken to Berkeley county jail where his bail was set to $1053.
2005 – Scissor Sisters Just Make Best Selling UK Album of 2004
The Scissor Sisters New York based group on the last day of the year had a sky rocket in album sales. On the last day the Scissor Sisters sold 1,594,259 copies causing them to beat Keanes by 582 copies. The other close contestants included Robbie Williams, Maroon 5 and Katie Melua.
2008 – Josh Groban Reaches Best Selling Album of 2007
The No. 1 U.S. album of 2007 was Josh Groans Christmas Album titled "Noel." Josh sold a total of 3.5 million copies in less than 10 weeks.