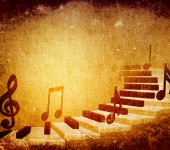 March 9: This Day In Music History
1967 – The Monkees Hit No. 1 On UK Charts "I'm a Believer."
Known as one of the most important venues in pop music history Pink Floyd and The Thoughts performed at The Marquee Club in London.
1968 – Bob Dylan Tops the Charts
Bob Dylan hit the UK charts at number 1 consistently for 10 weeks and the US charts at number 2. This album was one of Bob Dylan's breakaways from his 3 album streak of electric rock music.
1977 – Jackson 5 TV Show Ends
The Jackson 5 TV show that aired on CBS comes to an end, partially due to hitting the very bottom of ratings.
1996 – Cold Hands Shorten the Show
Noel Gallagher walks off stage during a concert at the Vernon Valley Gorge ski resort due to having hands that are to cold to finish playing.
1997 – Notorious BIG Shot and Killed
Notorious BIG aka Biggie Smalls was shot and killed while leaving a party in Los Angeles California. The 24 year old rapper was immediately announced dead after arriving at Cedars Sinai hospital.
2010 – Weezy Goes To Prison
After being found guilty to gun possession Lil Wayne aka Weezy was sentenced to one year in prison. This sentence dates all the way back to 2007 but, because of multiple postponing's in March of 2010 he was finally sentenced.