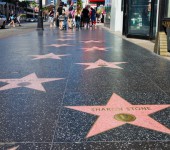 November 17: This Day in Music History
1995 – Founding Member of Folk Rock Band Dies
Lindisfarne Alan famous for scoring the 1972 UK No. 3 singe "Lady Eleanor," dies from a heart attack at 50 years old.
1996 – The Spice Girl's Madness Begins
In 1996 it all started with the release of their five singles, 'Wannabe,' 'Say You'll be there,' 'Who Do you Think you Are,' 'Mama' and '2 Become 1.' Their first hit Wannabe topped the charts at No. 1 in 31 countries, within 2 weeks two other singles topped the charts in 53 countries.
1999 – Mariah Carey Abandons Performance at Plaza de España
Crowds of tourists rushed the steps at Plaza de España Rome's famous landmark, when they realized Mariah Carey was performing. She was forced to hide out in a local shop until she could be escorted to safety.
2003 – Britney Spears Receives Star on Hollywood's Walk of Fame
In 2003 at the age of 21 Britney Spears becomes the youngest singer to receive a star on the walk of fame.
2003 – Country Music Legend Don Gibson Dies
At 75 Don Gibson famous country singer dies of natural causes. The country legend received No. single spots in both United States and United Kingdom. The famous song 'I Can't Stop Loving You,' has been re-recorded by more than 700 artists.
2011 – Bonnie Pointer Charged With Drug Possession
After being pulled over in South Los Angeles because of a mechanical malfunction, Bonnie Pointer, singer of the Pointer Sisters is busted for having crack cocaine.